Woodmont - Canton, GA
Single Family Homes

Price Range
$ 260,000 - $ 820,000
Year Range
2000 - 2009
New Homes Available
Welcome To Woodmont
Just 15 minutes north of Alpharetta GA, the Woodmont Golf and Country Club community boasts tree-lined fairways, rolling greens and extraordinary amenities to create a neighborhood matched by few in the area. Featuring Georgia's first and only Robert Trent Jones, Jr. golf course with 18-holes of challenging play, Woodmont offers a gracious country club lifestyle in a prime location. This beautifully master-planned community offers constant activity with its own Club Social Director and spectacular $14 million clubhouse.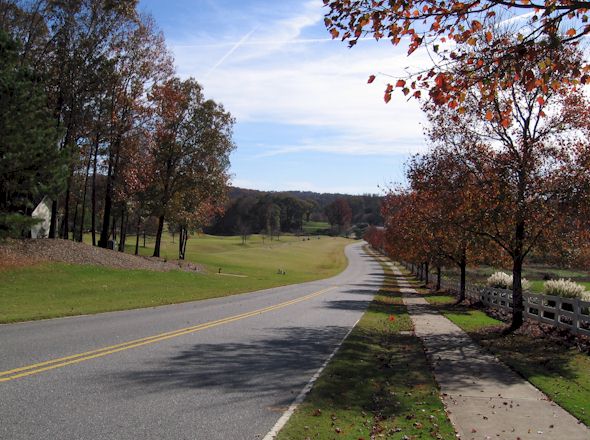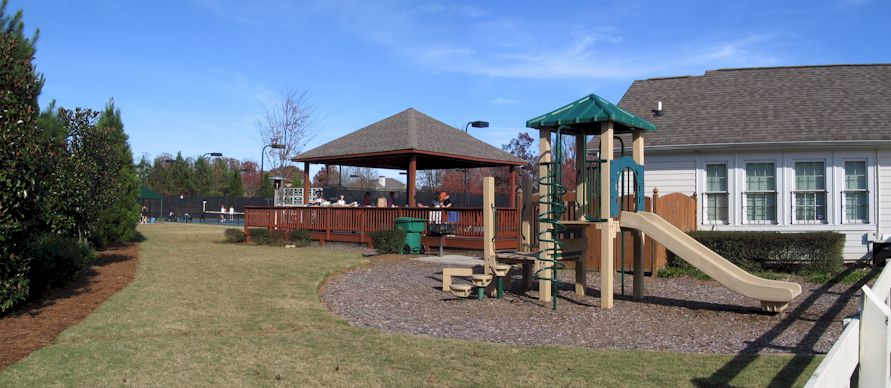 Community amenities include a spectacular 26,000 sq.ft. clubhouse featuring 'The Grille' dining room, elegant member's lounges, two activity rooms (one especially for children), locker rooms, fitness center and pro shop. Constant activities take place in the homeowner's clubhouse from ladies Bunco to birthday parties and fitness classes.

Woodmont is all about life, people and activity. With a full-time social director, there's always something happening at Woodmont. Sample activities include Ladies' Bunko, Team Trivia at the Club, Braves Bus Trip, Chastain Night at the Club, Woodmont Idol - Karaoke at the Club, Personal Training Workshops, Movie Nights at the Clubhouse, Pool Parties, Neighborhood Socials and lots more...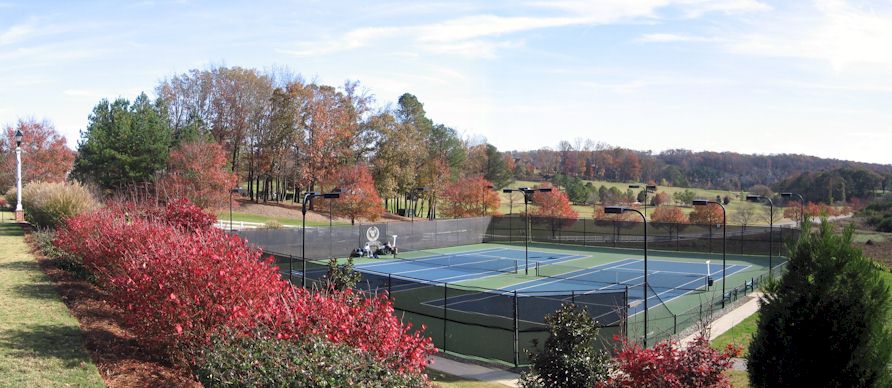 For the Golf and Tennis Enthusiast, Woodmont offers Golf Member Tournaments and Special Events, Tennis Lessons and Clinics, ALTA Teams and Men's and Women's Golf Association Events. Basic Home Ownership includes mandaory membership in this Swim/Tennis HOA, while golf memberships in the $14.5 million semi-private Woodmont Golf and Country Club are available at reduced Home Owner rates for Woodmont Residents.

Woodmont Golf and Country Club
White sand bunkers, dramatic views, lakes and streams, a casually elegant clubhouse and an award-winning PGA staff are just a few of the reasons why you should consider making Woodmont your golf-home community. Woodmont Golf Club was named The Best New Golf Course in Georgia in 2000 by Georgia Golf News. Designed by Robert Trent Jones, Jr., Woodmont is his only Georgia masterpiece. The clubhouse was designed by award winning architects Chapman and Coyle and is ideal for golf outing events, wedding receptions, and private parties.

The 18-hole, par 72 course is masterfully designed along Woodmont's rolling wooded terrain with its creeks and lakes. Considered one of the top five semi-private clubs in Georgia, Woodmont is maintained to a standard of the finest private clubs with active mens, womens and junior golf programs.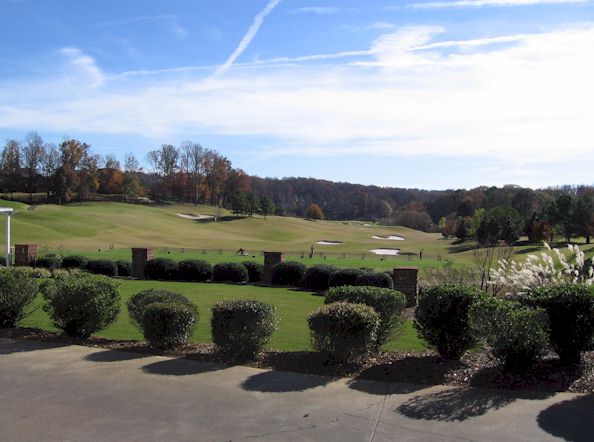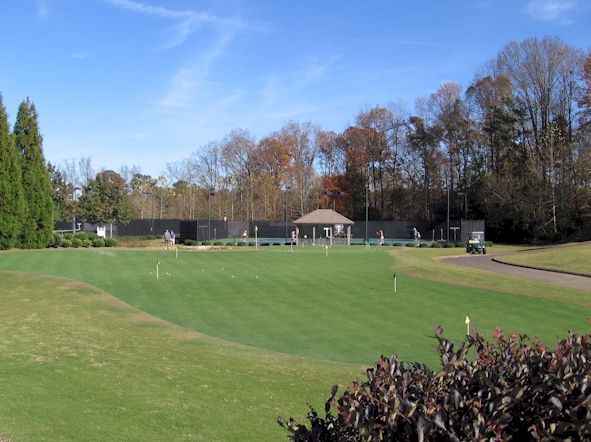 A summary of the membership classifications, benefits and fees are listed below.
MEMBERSHIP DETAILS
Membership Type
Initiation Fee
Dues - Single
Dues- Couple
Dues - Family

Full Golf Membership

$10,000

$299

$335

$361

Corporate*1 Full Golf

$20,000

$299

$335

$361

Weekday Golf

$5,500

$164

$189

$203

Provisional*2 Full Golf

$2,000

$299

$335

$361
*1 Corporate Full Golf Membership Initiation Fee covers the first two designees. The initiation fee for the third designee is $2,000, and $5,000 for each designee thereafter.
*2 Provisional Full Golf Membership is good for 18 months from date of contract signing. Provisional Initiation Fee is refundable upon expiration of membership or eligible to be applied towards current value of a Weekday or Full Golf Initiation Fee at the time of upgrade. Provisional Full Golf Membership is subject to recall by the Club at any time with 90 days prior written notice (in which case the Initiation Fee will be refunded).
The above Membership Initiation Fees and Dues are deemed accurate as at December 2009, but are not warranted, will increase over time, and apply to members resident within the Woodmont Golf and Country Club Community. Non-Resident Initiation Fees and Dues are significantly higher. Certain finance plans may be available to fund the Initiation Fees. Other than Provisional Initiation Fees, all other fees and dues are non-refundable. Memberships are transferable for a $500 fee. All Memberships include the following benefits:
14-Day Advance Tee Times
Member-Only Practice Area
Six Guest Passes per year
Special Accompanied Guest Fees
Complimentary USGA Handicap
Access to Member Only Dining Area
Member Only Golf Tournaments
No Food and Beverage Minimums
No Room Rental Fees For Member-Hosted Events

Special Events
Men's and Women's Locker Rooms and Lounges
Men's Game Room
Charging Privileges
10% Discount on all Golf Shop Purchases
15% Discount on Food and Beverage Purchases
Eligible for Men's and Women's Golf Associations
Eligible for Junior Golf Associations
Reciprocal Fee Play at Alpharetta Athletic Club, Big Canoe Country Club & Reunion Golf Club.

Local Government
Information Approximated & Updated Periodically. Not Warranted.